The collections of the Yale Peabody Museum, as well as the natural areas we manage, offer unparalleled opportunities for research. Whether for a class project, undergraduate summer internship or doctoral dissertation, each year over 80 students, postdocs and faculty members utilize the collections in their studies.
Increasingly, images and information about the objects and specimens in our care are also available for research. Work opportunities through Yale Student Employment often involve the generation of these digital data and adding them to our database, as well as other collections management work like cataloging.
There are also paid positions supporting programs with Yale students and the general public, though jobs working with the public will be scarce during our comprehensive renovation from 2021 through 2023. Check out the info below and reach out to us if you're interested in research or employment with the Peabody!
Work with the Peabody's over 14 million items across 10 collections for your thesis or course project.
The Student Programs Office can provide a range of instrumentation and equipment to enable and support study, imaging, and science communication of museum resources, including microscopes, interactive digital screens, object cameras, and more.
The Peabody stewards and can provide access to several natural areas that allow instructors to make the most of conveniently located field sites for everything from biological sampling to landscape painting.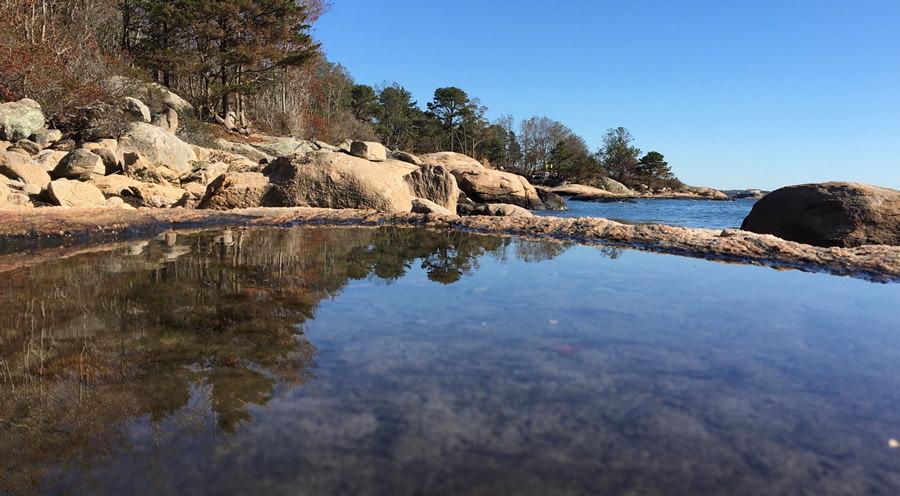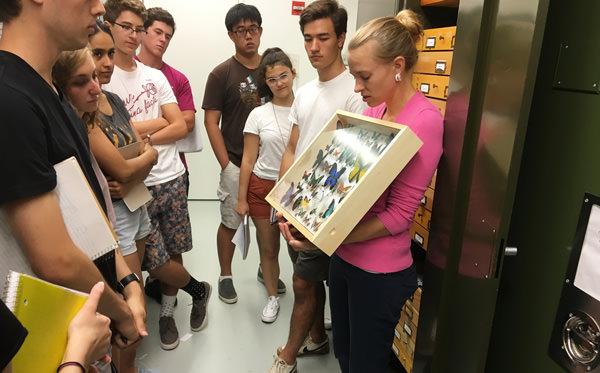 Peabody staff with expertise in a broad range of fields have experience providing guest lectures, presentations, field trips, activities, tours, nature walks, and more.
Meet our administrative and collections staff.
The Peabody is actively broadening its digital collections. Over half of museum specimens have been digitized, many with high-resolution photos. We encourage you to explore and use these records in your studies and research, along with video presentations, talks, tours, and more. Staff are always eager to work with instructors to enable access and work on curriculum development.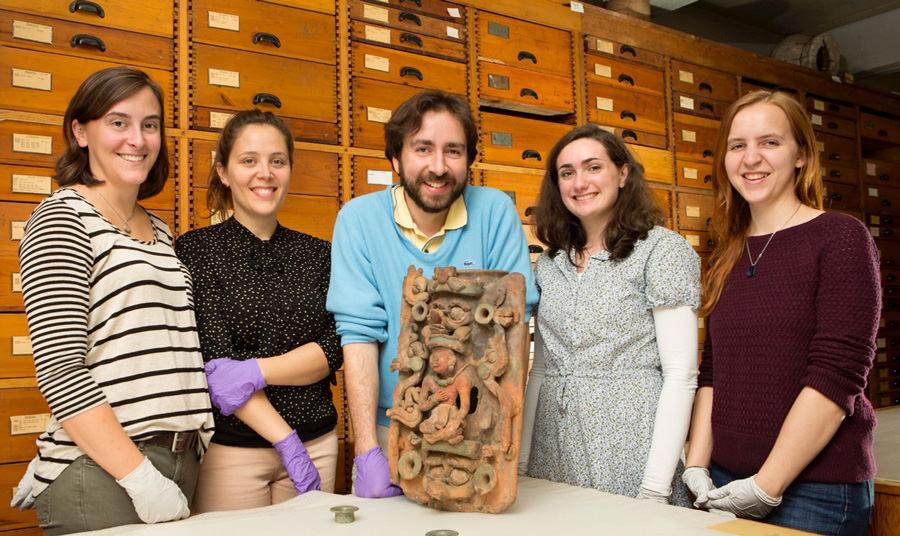 Are you a Yale undergrad looking for a cool/rewarding campus job or paid summer internship? Are you a Yale grad student hoping to balance your doctoral research with a meaningful outreach opportunity? Over 150 students each year are employed by the Peabody Museum in a wide variety of jobs supporting collections, education and outreach, exhibitions and publications. Since 2016 we have annually funded at least twelve paid summer internships for undergrads, many of which have evolved into senior theses or publications.
Check back here to read more about the fantastic work some of our recent graduates, or reach out with any questions you have about getting more involved.
We're working on the latest info for upcoming student employment opportunities.  Check back here later, or drop us a line below!
The Yale Peabody Museum is delighted to offer a robust summer internship program for Yale undergraduate students! Interns participate in the rich variety of research taking place in the Yale Science Hill community and will work on a semi-independent project with one or more advisors using the Yale Peabody Museum's diverse collections and resources. Thanks to an endowment along with a generous annual gift, we have been able to support 12 to 14 students each summer since the inception of the program in 2016.
Note: The internships are for Yale undergraduate students; seniors graduating before the start of summer are unfortunately not eligible.
Contact Us
YPM Student Programs