There's always something happening at the Peabody, even while our exhibition galleries are closed for renovation! We continue to host tours, presentations, workshops and performances, both online and in-person once Covid-19 restrictions diminish. And our social media outlets deliver a daily dose of fun and fascinating notes about Peabody collections and related topics. The Student Programs Office is here to connect the Yale community with the resources and activities of the Peabody Museum. We want all of you to feel welcome at the Peabody. To that end, we strive to provide a respectful and inclusive atmosphere where diversity is celebrated, fairness is paramount, and programs are accessible to all.
Contact us to arrange a one-on-one behind-the-scenes visit.
There is always something to do at the Peabody! From annual cultural festivals, to talks about recent scientific research, Peabody events are fun and enriching. See what's coming up here.
The public galleries may be closed but the Peabody's research and collections stewardship activities are ongoing. Come along with us on a unique behind-the-scenes tour to see some amazing specimens and learn how the Peabody cares for some 14 million objects. Even during the renovation, we plan to re-start this tour program once we can safely gather.
When we host events (student-focused or community-wide), you can learn about them on Yale Connect. We list most of our public events here too.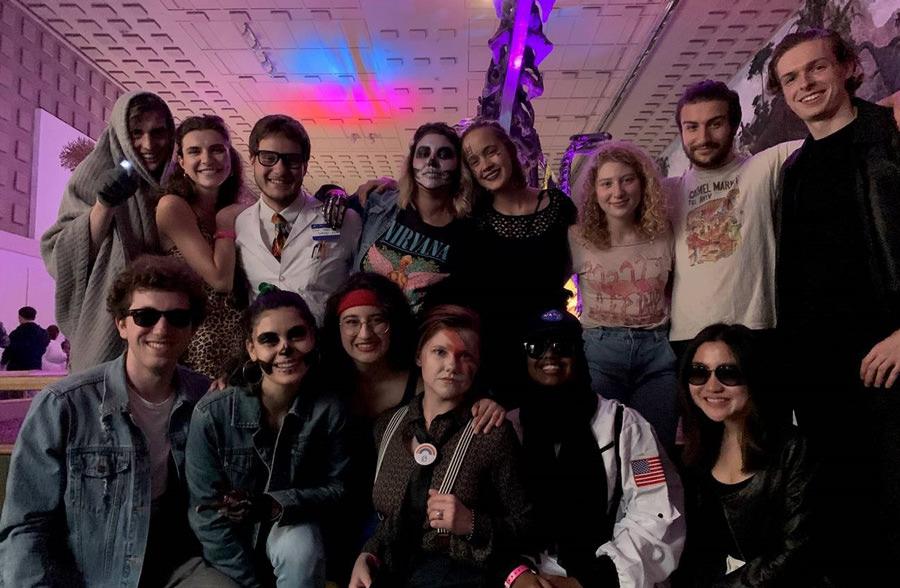 Yale students are involved in all aspects of the Peabody Museum. Learn more by reading our student spotlights, student blogs, and examples of student research and other projects.
Would you like to work at the Peabody but don't know what job is most suitable?
Are you part of a student club that would like to collaborate with the Museum?
Are you a Yale staff member who would like to organize a tour for your colleagues?
Interested in being involved but not sure where to start?
Curious about how to volunteer at the Peabody?
...We welcome your questions and inquiries!
Contact Us
YPM Student Programs