The Yale Peabody Museum provides exceptional object-based teaching opportunities. Encompassing collections of more than 14 million objects, the Museum holdings are organized into these divisions: Anthropology, Botany, Paleobotany, Entomology, Mineralogy and Meteoritics, Invertebrate Paleontology, Vertebrate Paleontology, Invertebrate Zoology, Vertebrate Zoology, and History of Science and Technology.
The Peabody Office of Student Programs facilitates teaching with museum resources and fosters the engagement of Yale students. In a typical academic year, around 70 courses across 20 departments and professional schools expose 1500 Yale students to Peabody objects, images and natural properties. Our mission is to make it easy to teach with the Peabody!
Please explore the resources we have available and experiences we can provide through the links below. Feel free to reach out even if the listed ideas don't match your course or you are not sure what type of engagement would work best. We can talk with you and tailor something to suit your course. We welcome inquiries about teaching and the Peabody from any department or program at Yale.
We strive to facilitate inclusive, accessible course experiences that enable all individuals to engage fully. Please inquire about any potential student/instructor needs so we can seek to accommodate them.
The Peabody's over 14 million items across 10 collections allow instructors to provide their students with firsthand experience of specimens from dinosaur bones to deep sea fishes.
Instructors are invited to use our object study classroom, which is outfitted with technology to aid in interpreting specimens, and a secure collections storage room.
The Student Programs Office can provide a range of instrumentation and equipment to support teaching and understanding of museum resources, including microscopes, interactive digital screens, object cameras, and more.
The Peabody stewards and can provide access to several natural areas that allow instructors to make the most of conveniently located field sites for everything from biological sampling to landscape painting.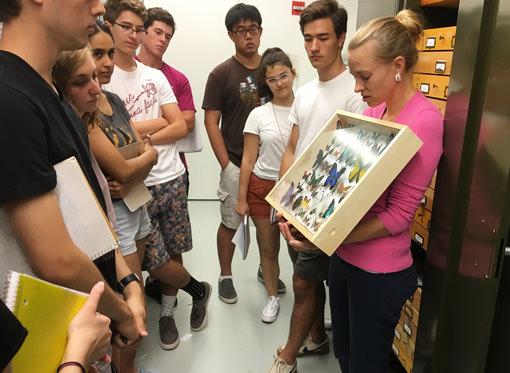 Peabody staff with expertise in a broad range of fields have experience providing guest lectures, presentations, field trips, activities, tours, nature walks, and more.
Meet our administrative and collections staff.
The Peabody is actively broadening its digital collections. Over half of museum specimens have been digitized, many with high-resolution photos. We encourage instructors to use these records in their teaching, along with video presentations, talks, tours, and more. Staff are looking forward to working with instructors to enable access and work on curriculum development.
Get up close with our object study visits. Instructors can work with staff to select objects and book a room and instrumentation so that students can have a hands-on, in-person museum experience. Staff will be on hand to provide object-handling guidance.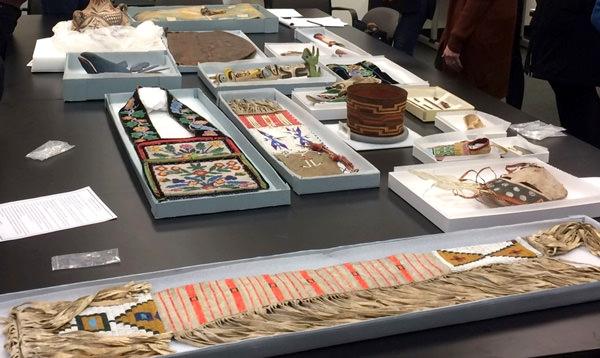 Join our trained undergraduate tour guides for a behind-the-scenes visit to the Peabody collections.
Peabody staff have pedagogical experience in a wide range of disciplines. Contact us to explore options for collaboration and support.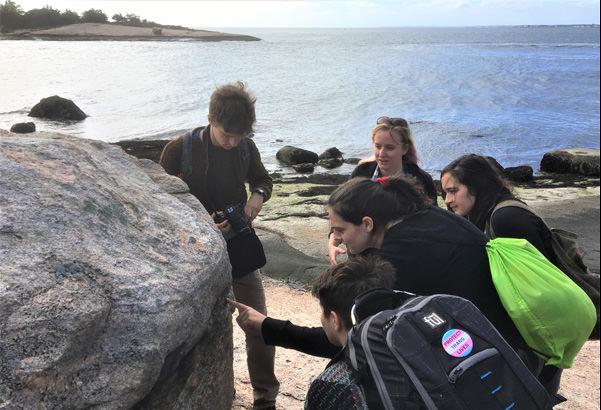 The Office of Student Programs offers educational modules on Horse Island for groups interested in hands-on field experiences in the natural sciences.
The Office of Student Programs can arrange a nature walk for your course or department on campus, or at a natural area of your choice. Choose from a wide range of foci, led by students and staff with expertise in everything from Anthropology to Zoology.
Learn more about the specific courses we've worked with to provide unique experiences for Yale students.
Contact Us
YPM Student Programs