The William Robertson Coe Ornithology Library is a nonlending research and teaching collection of books, journals, documents, artwork, and digital media devoted to birds of the world. It is affiliated with the ornithology section of the Division of Vertebrate Zoology.
The Ornithology Library was created in the early 1890s, but it was not until the late 1940s that S. Dillon Ripley began its transformation into one of the most important ornithology libraries in the United States. This was assured in 1952 with the gift of William Robertson Coe's books and related documents. The library has been an independent entity since 1960, and from 1959 to 1990 the holdings were greatly enhanced by Eleanor Stickney.
6 images
Click to open gallery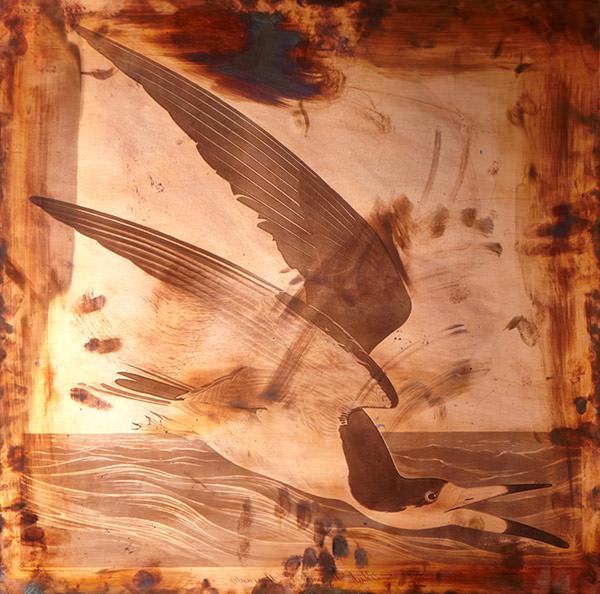 The library contains over 4,000 books and nearly 300 journals. Among its holdings are:
Five original copper plates for John J. Audubon's double elephant folio Birds of America
All but one of Francis Lee Jaques's original paintings of Robert Cushman Murphy's 2-volume 1936 study of the Brewster-Sanford collection in the American Museum of Natural History, Oceanic Birds of South America
Six paintings of birds by the Canadian artist Allan Brooks
Selected items from the Coe Collection have been placed in Yale's Beinecke Rare Book and Manuscript Library.
The William Robertson Coe Ornithology Library is located on the first floor of Yale's Class of 1954 Environmental Science Center, adjacent to the Yale Peabody Museum. Holdings are searchable online through the Yale University Library online catalog.