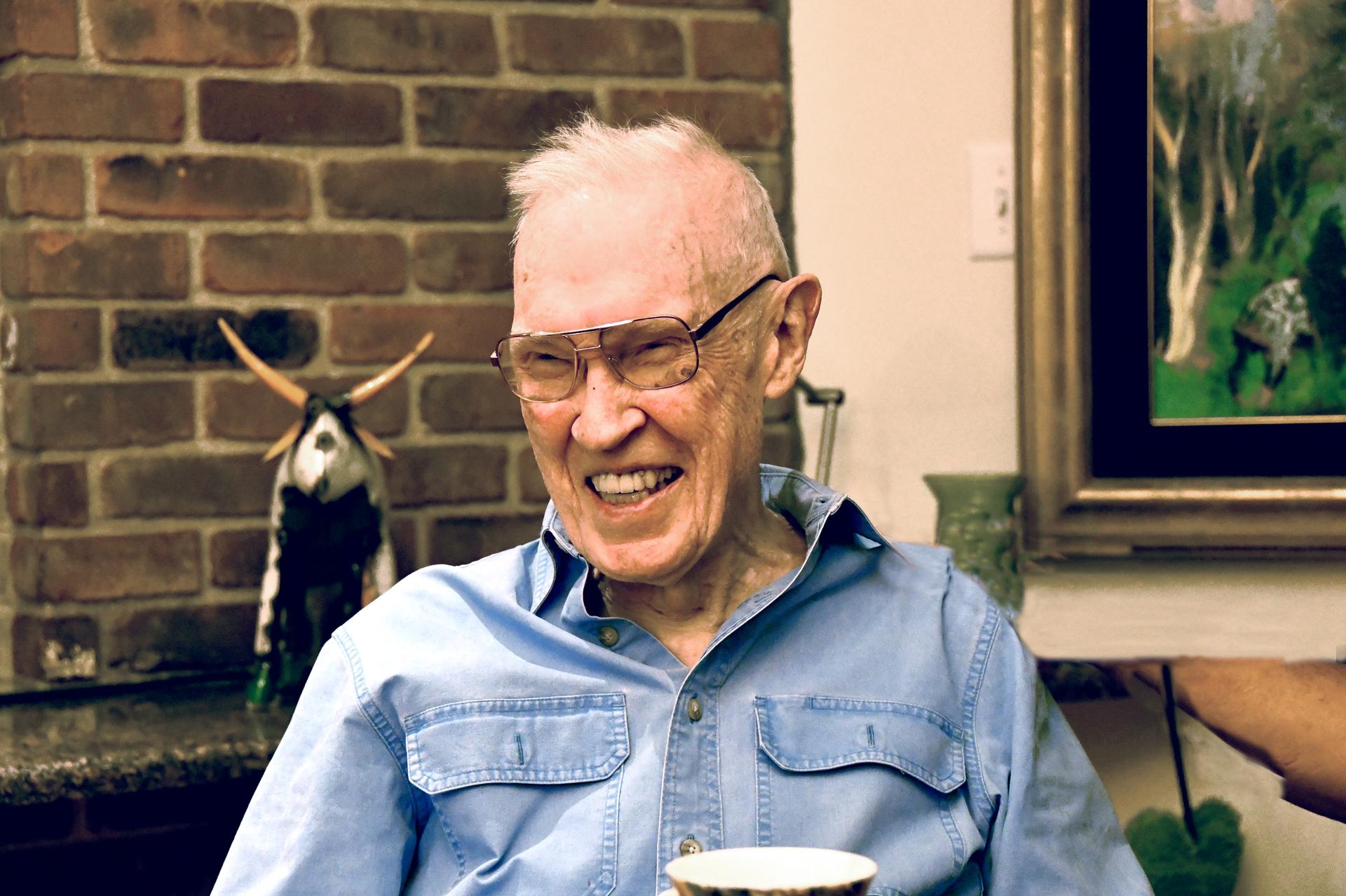 The Yale Peabody Museum remembers with deep appreciation and gratitude the life and leadership of alumnus Foster Bam, '50, '53 J.D. During his lifetime, Foster spent much of his professional life working as an attorney, and also pursued fascinating and impactful activities as a philanthropist, polymath, athlete, sportsman and photographer.
Foster's love and concern for the natural world remained central to who he was. He was a longtime member of the Peabody Leadership Council, a group of distinguished individuals focused on advancing the museum's mission. His engagement with the Peabody extended back to his undergraduate days when he was befriended by Peabody Ichthyologist Ed Migdalski who introduced him to the wonders of the Museum's collections. Foster was an inaugural member of the Yale Fishing Club, founded by Ed Migdalski in 1948.
Before attending Yale College, Foster served in the U.S. military and was deployed during World War II. Following the war, Foster graduated from Yale College in 1950, and received a law degree from the Yale Law School in 1953. 
Following his time at Yale, he served as an Assistant U.S. Attorney for the Southern District of New York.  He later co-founded the private practice firm Franken Kramer Bam & Nessen, now known as Kramer Levin LLP, a firm of more than 400 lawyers. He was a member of the American, Connecticut and Greenwich Bar Associations. Later, Foster became Manager and Chief Investment Officer for Foster & Foster LLC, a fourth-generation family investment firm. Other leadership positions included Board of Directors for Cities Service Corporation; Chairman of the Board of the American Museum of Fly Fishing; Trustee of Phoenix Science Center; Trustee of Bermuda Biological Station for Research; and Trustee of Steinhart Aquarium. Foster's avocations were as varied and noteworthy as his professional accomplishments and included the following experiences: aerobatics pilot, expert scuba diver, underwater and wildlife photographer, third degree karate black belt, accomplished angler, and ardent Shakespeare aficionado.
During his many trips to Africa, he took spectacular photographs which were transformed with the help of his supremely talented wife, Sallie Baldwin, into a long running series of Peabody Calendars. In the early 1990s Foster came to the Peabody with a proposal for an exhibition, Anglers All, which received much appreciation from visitors and the Yale community alike, and which inspired two further exhibitions Foster helped bring to life.
Foster Bam was born in 1927 and died on May 11, 2023 at 96 years old. For so many at the Peabody, he was an inspiration, a source of insight and wisdom, and a person who believed in the Peabody's importance long before many did. A memorial service will be held in Greenwich in August 2023.