Each year the Yale Peabody Museum hosts signature events, festivals, and programs for children, families, and the greater New Haven community. In partnership with Yale groups and local organizations, these opportunities for learning and meaningful community engagement welcome thousands of visitors.  
Every January we gather to honor Dr. King's legacy and uplift Black leadership in the social and environmental justice movements. Our special celebration evolves annually as we co-create programming with our community partners from across New Haven and Connecticut.
Co-founded and co-presented with the Connecticut Department of Energy and Environmental Protection, each year's celebration includes:  
Two days of music and dance performances on the World Stage;  
A youth art contest and youth-led summit co-presented with Students for Educational Justice;  
A poetry open mic and professional poetry slam;  
Storytelling at the New Haven Museum;  
Special access to Peabody experts and collections;  
Activities designed and presented by environmental and social justice organizations from across the state. 
This important event draws visitors from all over the region. We can't wait for you to join us!
¡Fiesta Latina! is the Yale Peabody Museum's long-standing community celebration of traditional and contemporary Latin American cultures.  
Co-founded and co-hosted with Junta for Progressive Action, this annual festival brings together artists, scholars, musicians, scientists, and community leaders from across Yale and New Haven. Visitors enjoy music and dance performances while learning from and honoring the perspectives and accomplishments of the Latin American diaspora.  
¡Fiesta Latina! centers on the work of the many local organizations in New Haven and across Connecticut addressing issues ranging from environmental justice to community economic development. 
¡Fiesta Latina! es la celebración comunitaria de larga data del Museo Yale Peabody de las culturas latinoamericanas tradicionales y contemporáneas. ¡Es un día lleno de música y baile para que disfruten todos los visitantes!
Cofundada y organizada conjuntamente con Junta for Progressive Action, esta reunión anual reúne a artistas, académicos, músicos, científicos y líderes comunitarios de todo Yale y New Haven. Juntos aprendemos y honramos las perspectivas, los logros y la brillantez que abarcan la diversidad de la diáspora latinoamericana.
¡Fiesta Latina! se centra en el trabajo de las muchas organizaciones locales en New Haven y en todo Connecticut que abordan temas que van desde la justicia ambiental hasta el desarrollo económico comunitario. Es una oportunidad para interactuar con estos grupos y con las exposiciones y colecciones de Peabody. ¡Invitamos a su organización a unirse a nosotros!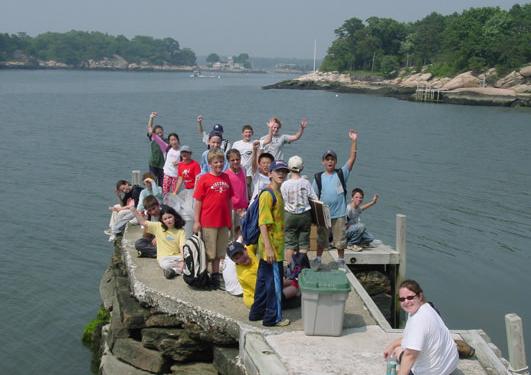 Our exciting Peabody Summer Programs are a hit with all school-aged children who love exploring the world around them. Programs are a mix of virtual and in-person learning, behind-the-scenes collection tours, and adventurous field outings! Though the Museum is in transition, we are pleased to be able to provide summer opportunities for children who want to learn more about nature with new friends!
The safety of participants and staff is our top priority. We're working with the University and external partners to find the ideal programs for our community. You can trust that these learning opportunities will foster curiosity and meaningful connection with the natural world.
The Yale Peabody Museum regularly hosts a broad assortment of captivating public talks about natural history featuring Museum staff, Yale faculty, and distinguished speakers from around the world. These include the annual themed volunteer-run John H. Ostrom Program Series. Other presentations address new areas of research and highlight our exhibitions. 
Talks are free and open to the public unless otherwise noted. Schedules and topics are always changing, so be sure to check back for the latest upcoming events.
We also host online programs throughout the year. Check our upcoming events calendar often to stay up-to-date with our fun and educational webinars and livestream events.