Rapid Urban Evolution 
We are taught in school that evolution is an imperceptibly slow process, the long and drawn-out development from fish to reptiles, reptiles to birds and mammals, mammals to humans. But when you take the time to look closely, evolution is taking place all around us, fast enough for us to see and measure. What's more, evolution may even be happening faster, since we humans tend to create novel and often extreme selection environments that encroach into natural habitats (or for those that hitchhike with us).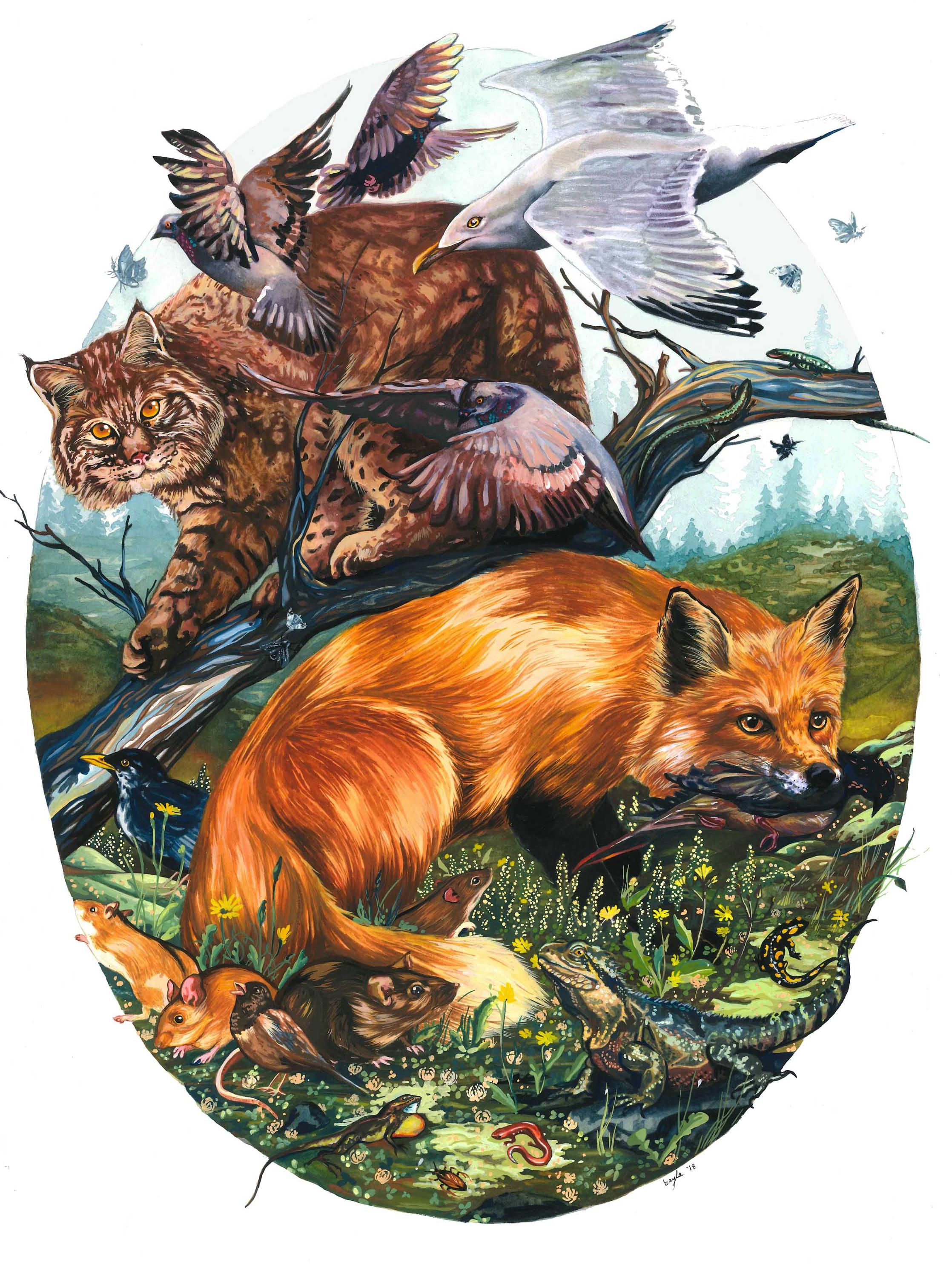 A 2017 review revealed a growing list of studies that are uncovering rapid evolution of wildlife in response to urbanization and explained in detail how each species is affected. When faced with new environmental challenges, populations of organisms are presented with two options: move or adapt (a third extreme alternative is extinction). Urban wildlife populations are either residual populations that existed before urban development or new populations that colonize a city afterward. It's clear that almost anywhere you look in cities, wildlife is evolving in response to our presence. This is a massive responsibility that requires an ethic of conservation to preserve as much unencumbered wild habitat as possible and to work to mitigate the effects of our urban infrastructure.
I worked on this project with AZ Andis Arietta to identify the best examples of rapid evolution by species that have adapted to urban settings.
Andis is an evolutionary ecologist who studies the effects of human-driven ecological change at all scales, from the molecular level up to the landscape. He is a PhD candidate in the Skelly Lab at Yale's School of the Environment. 
I am lucky that he also happens to be my husband.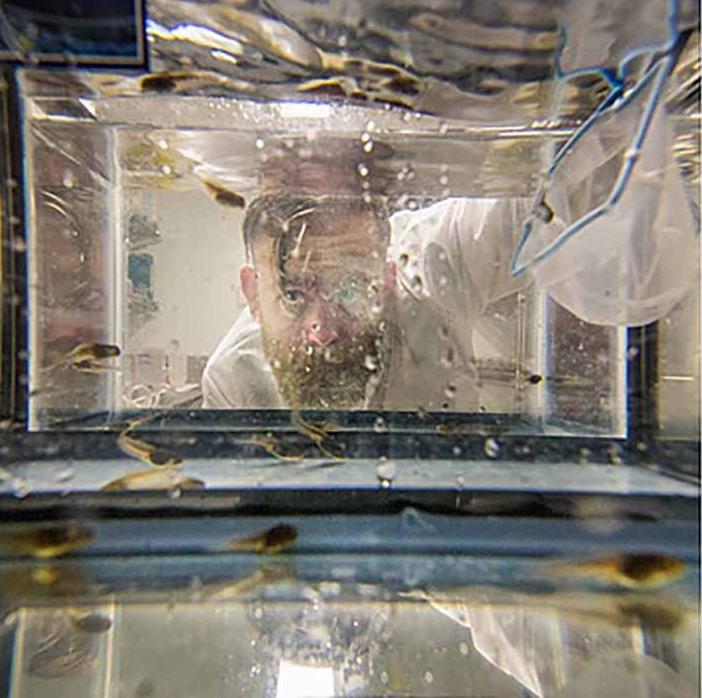 Johnson and Munshi-South's article goes on to explain in detail how each species is affected by urbanization. We selected examples of species that have adapted to urban settings, and I began searching for image reference.
I gathered my reference material from various books, magazines, and all over the internet. I stitched these images together in Photpshop to create what I like to call a "Frankenstein Mock Up." I arrange my reference material to create the basic composition. Each animal is made up of several different images stitched together like Frankenstein's monster, in order to create the position, lighting, and angles I want. 
I love being able to expand, shrink, or rearrange these elements to find the best composition. 
My next step is to create the final drawing on watercolor paper.
And then I begin painting.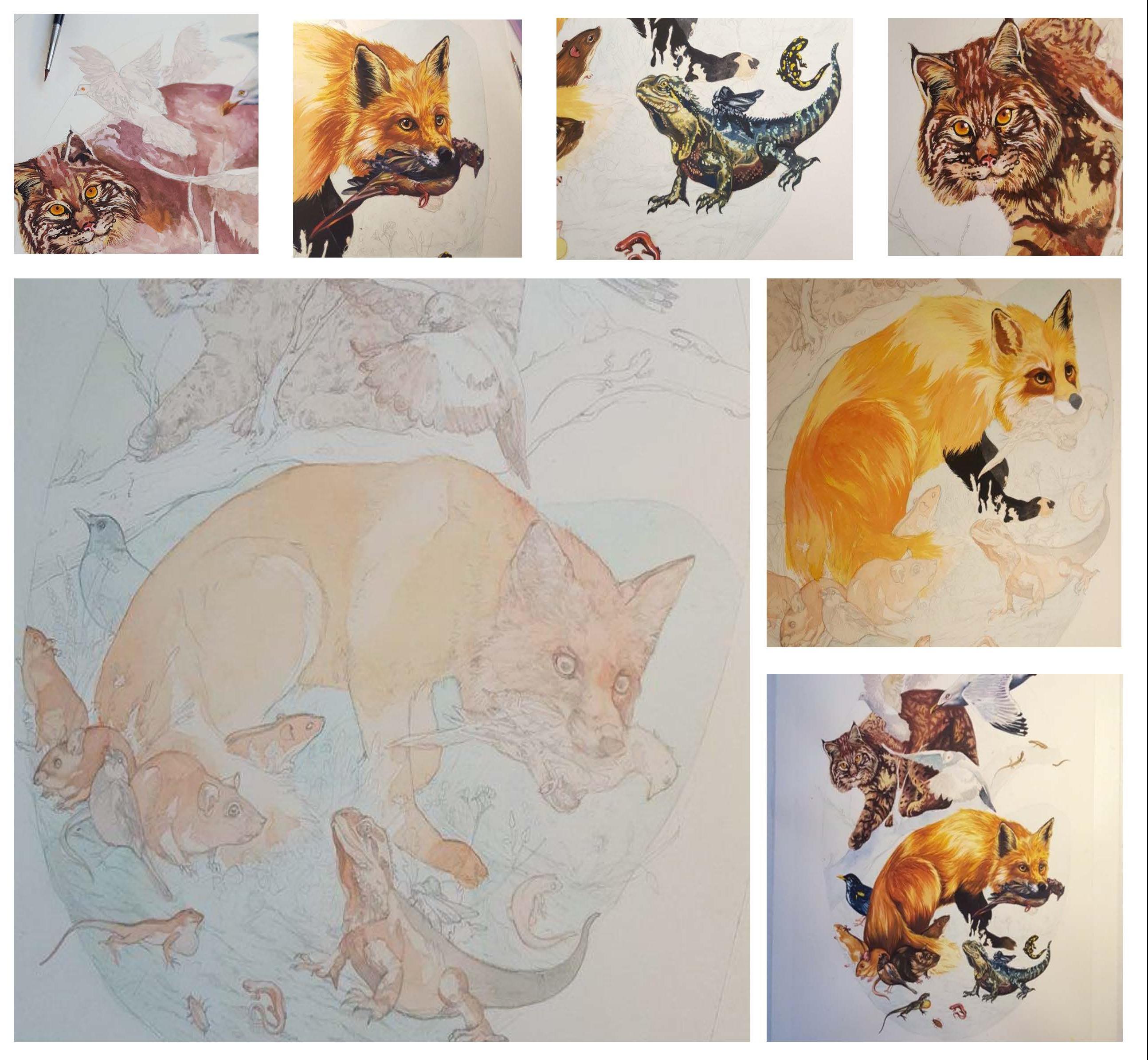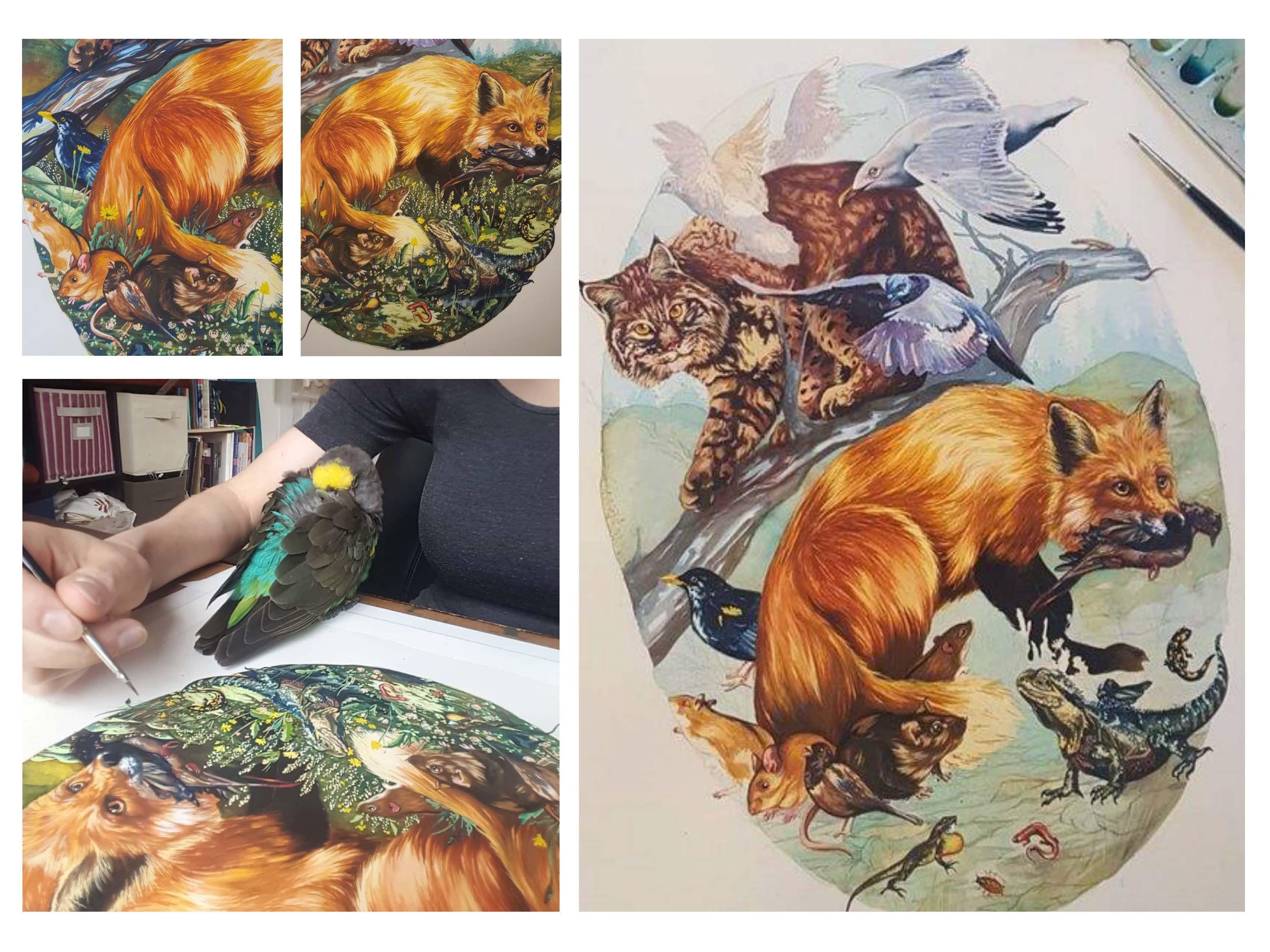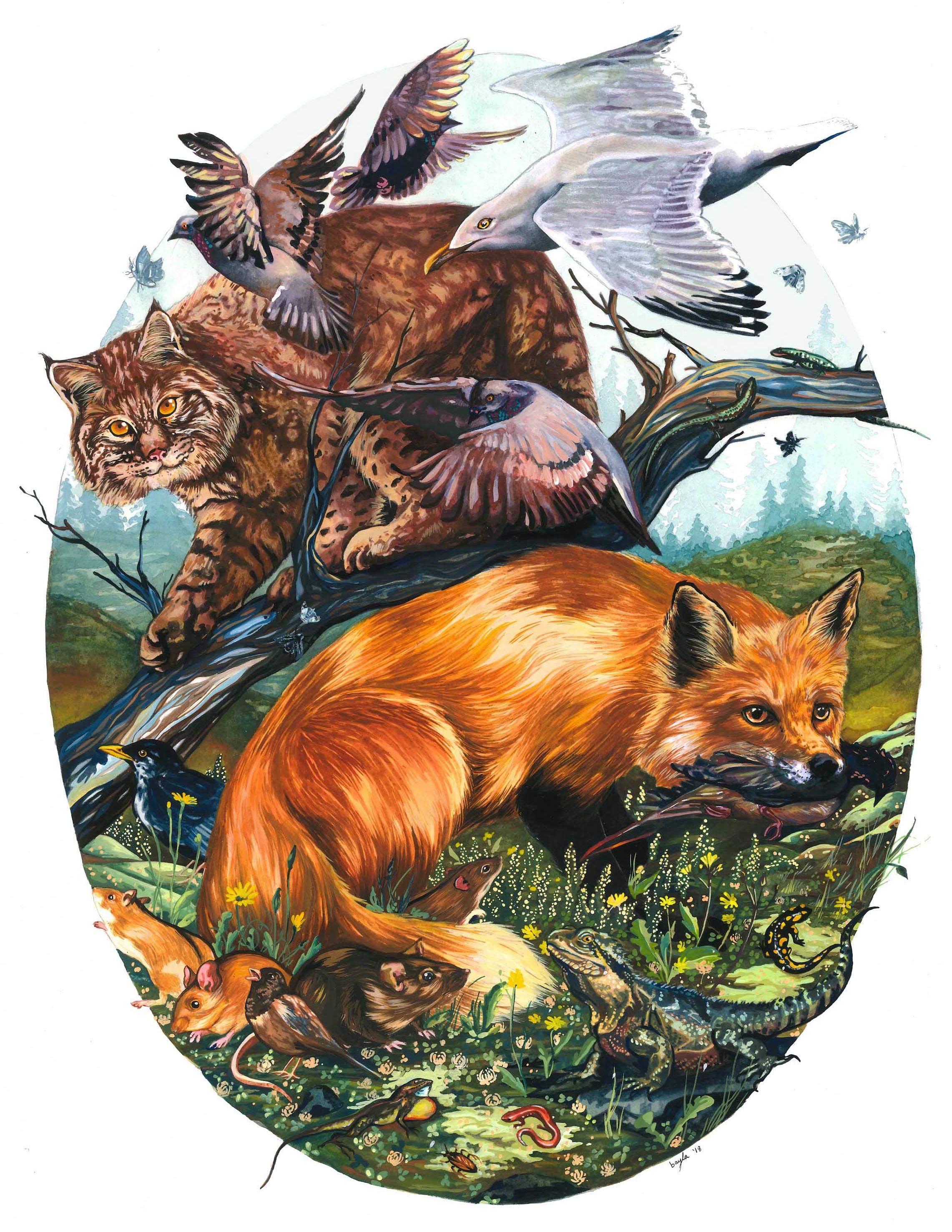 Rapid Urban Evolution
Bayla Arietta
Watercolor and Acrylic Gouache
10 inches x 13 inches (25.4 cm x 33.02 cm) 
2018
Collaborating with scientists is an engaging way to learn new things and determine content for my work. Each collaboration proves to produce a symbiotic relationship where both can benefit and enjoy working together.